It's there in your eyes
Like diamonds ablaze
Sleepless we walk
Through the valley of dreams
We live life long enough
Like silent machines
Hello!
I've made some progress here and there and also started working on a new map. This will be an optional side mission but I promise that if you enjoy the game otherwise, you will not want to miss it

Here is the 10 mm SMG from the game. Its design is a Kriss Vector. Granada made the model, Errant AI the Hand Rig, Bugsy animated it and I textured it. A true community effort if you will.
Now I decided to add the optional side mission. I was inspired by games like the Thief series and Vampire: The Masquerade. These games all have one spooky horror themed adventure part and I want one in this game. So here it is: I will not reveal how its going to be spooky because I also want it out as a demo for halloween.
I had some problems at first with the engine refusing to render the models in "highest" but that somehow solved itself. Its nice when random evens in game guru actually go my way for a change.
I think its easy to see that the area is abandoned for decades. I designed these textures for the modelpack2 drink machines to go with that look.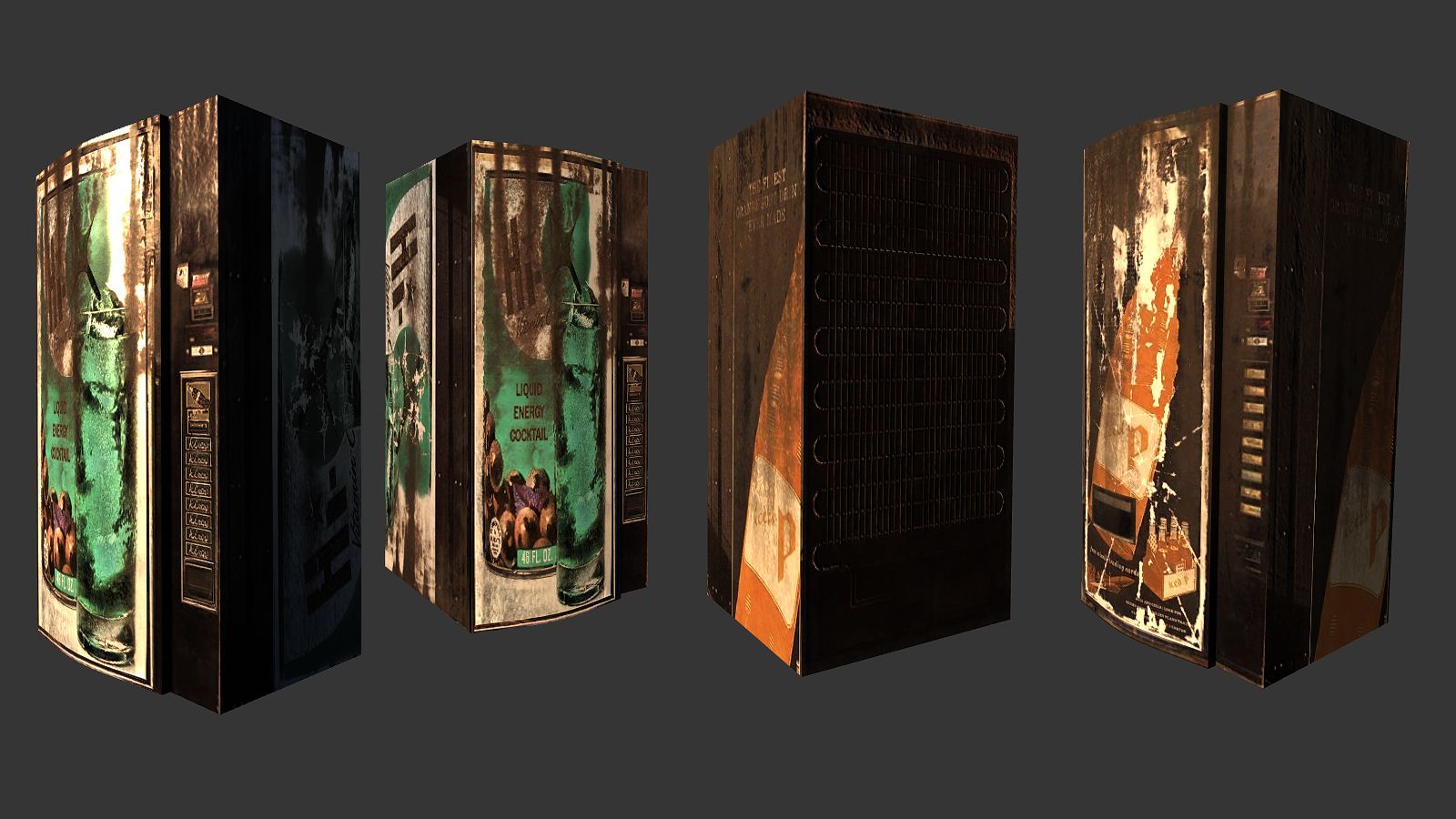 While most of the gameplay takes place in those buildings I decided to have a convincing nature scape around it. There will also be a constant feverish buzzing of crickets here

Thank you for checking this out and feel free to let me know what you think. I am always happy to see feedback to my work