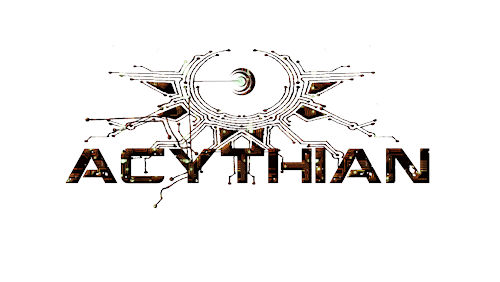 all the lights came
down
long ways from machine towns,
high wire put me down
the sky is on fire
oh the oceans yet to cross
i'm so tired i'm so tired,so tired
of waiting wait for the bomb to drop
Hello all! I'm proud to say that I made quite a bit of headway in developing this game. If I can keep this up I'll easily make the deadline (christmas day.)
My girlfriend enjoys making puzzles and I find making videogames to be simply an elaborate puzzle as well. The kind where you have to craft most pieces yourself. I was facing quite a few problems, lots of them performance related but I think its time to present some of the levels I have been working on: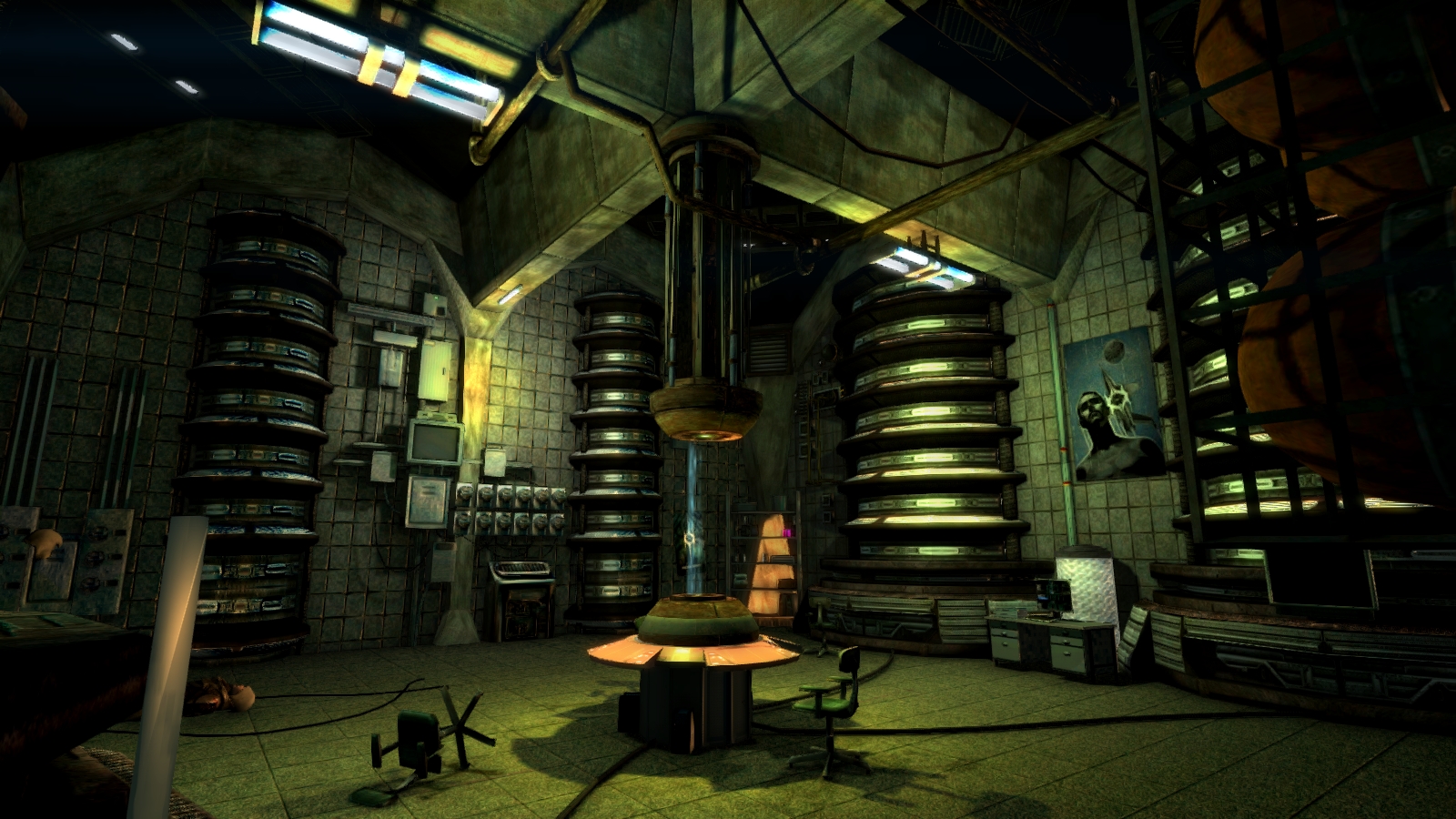 This is a generator room in level 4. I'm quite happy with how it looks but its not quite there yet, the entire level is still lacking some spark and I'm still trying to add the gameplay a bit more smooth. Its a rather packed level. Lots of narration, a friendly NPC and a puzzle.
NPC's are voiced, except for the multiple choice dialogue if you activate them, this is text similar to the dialogue system in Morrowind or S.T.A.L.K.E.R.
I think this is the best compromise between immersion, story and technical possibilities.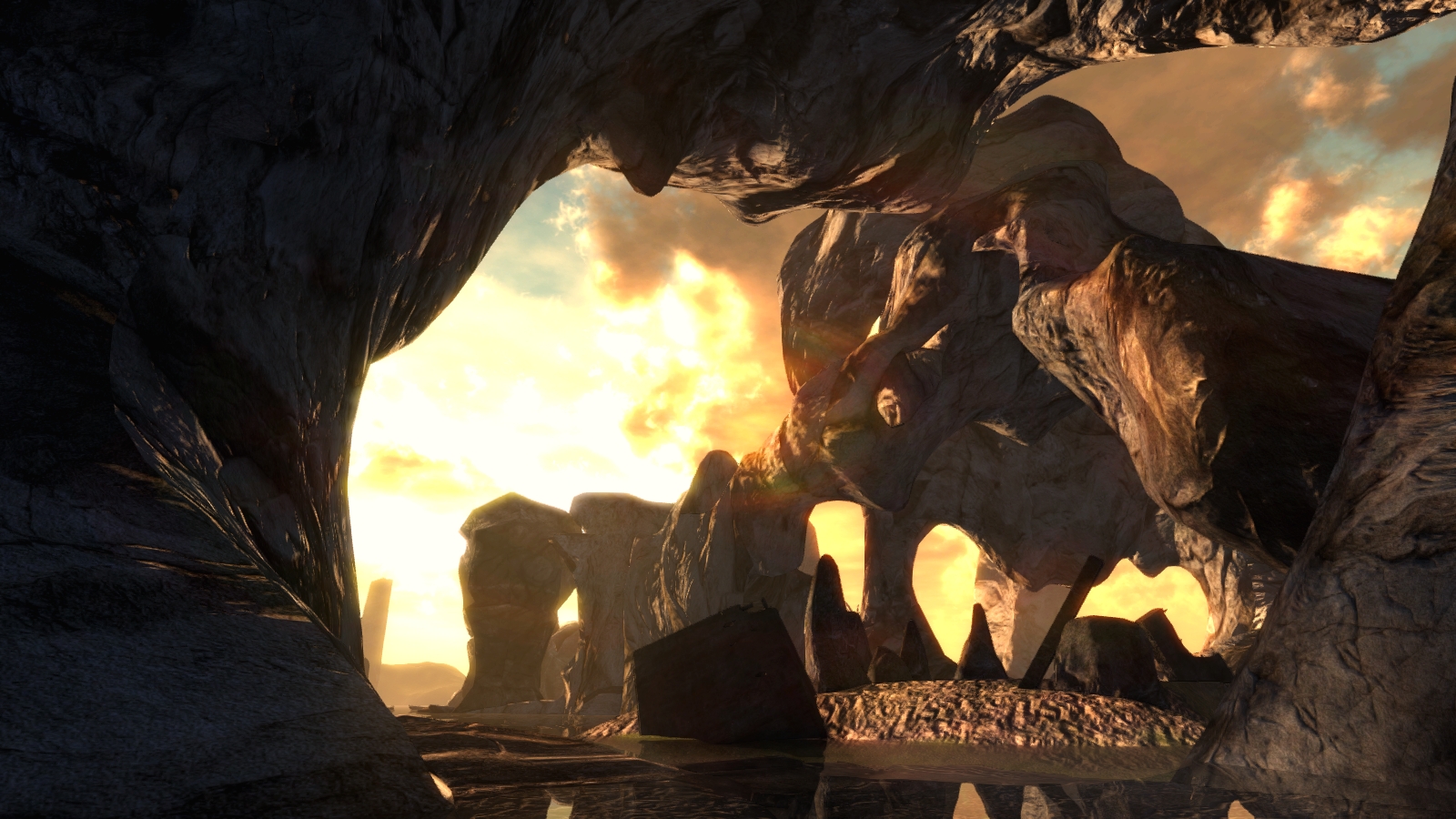 Rocky coast vista!
I have to say that this level was quite some work. Not only is it huge and very interactive, it also plagued me with performance problems and visual glitches. (Working with dynamic lighting is quite effective if you know how to handle it… I had to find out how to handle it first

)
As this is the first level, it has to engage the player. While I clearly used a lot of work I've done for Shavra I did give most of it a strong make over to look more appealing an immersive.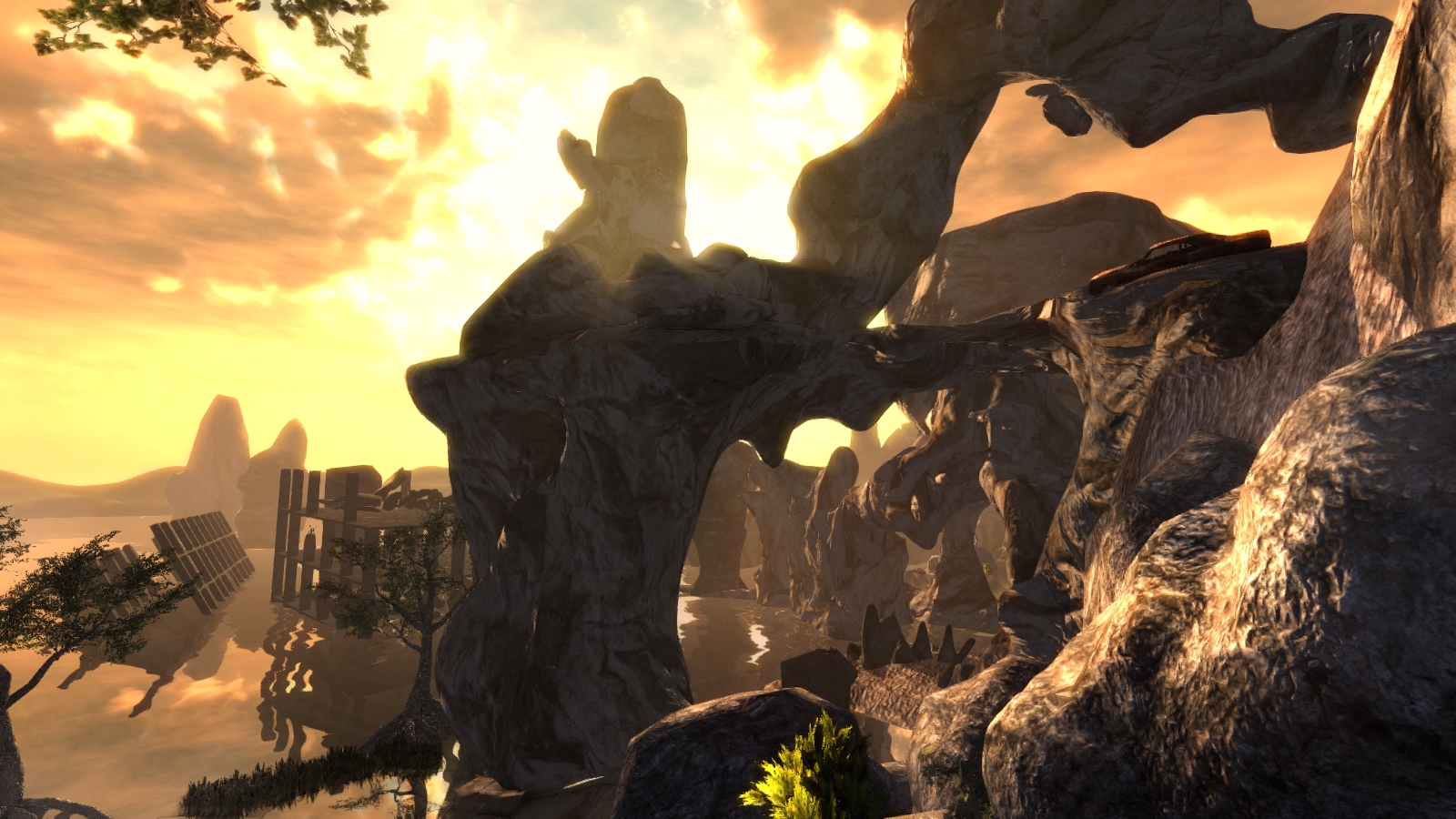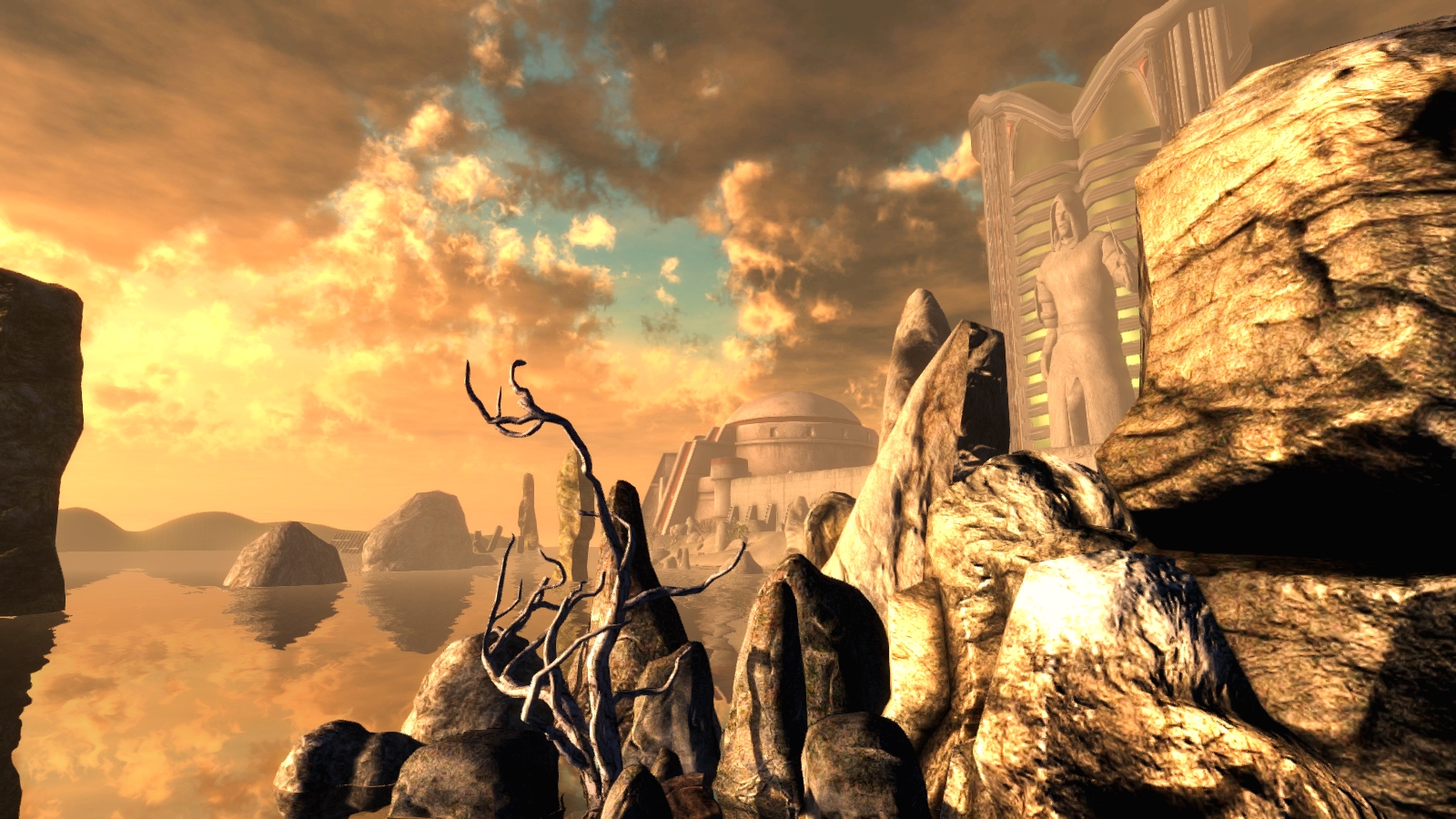 Here you can see the Kyanic Citadel. That is the place you'll have to infiltrate. While scouting the coast you'll find 2 ways to do so. The sewers and the ventilation shafts. Depending on which way you'll choose you will spawn in one of 2 entirely different following levels.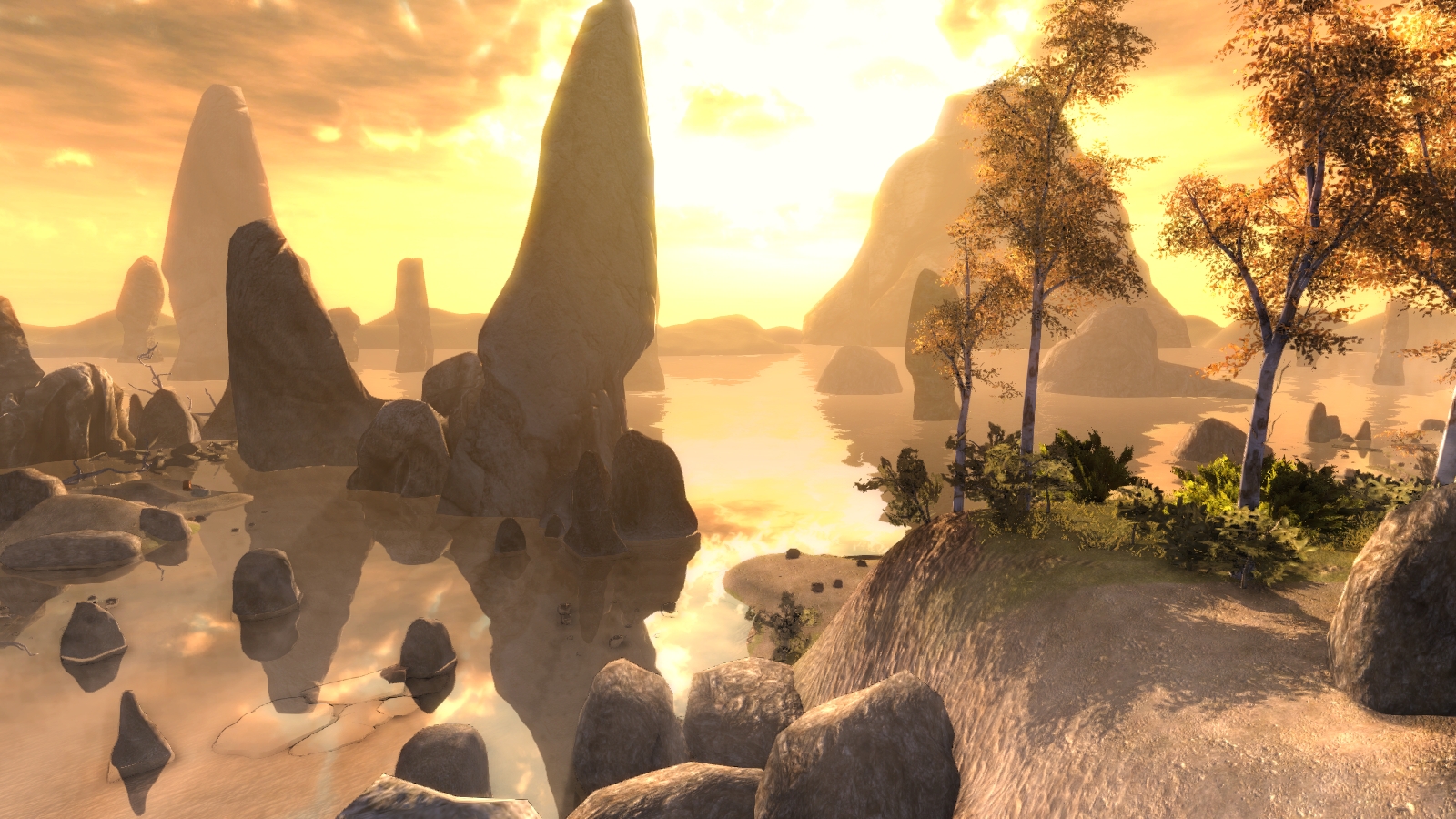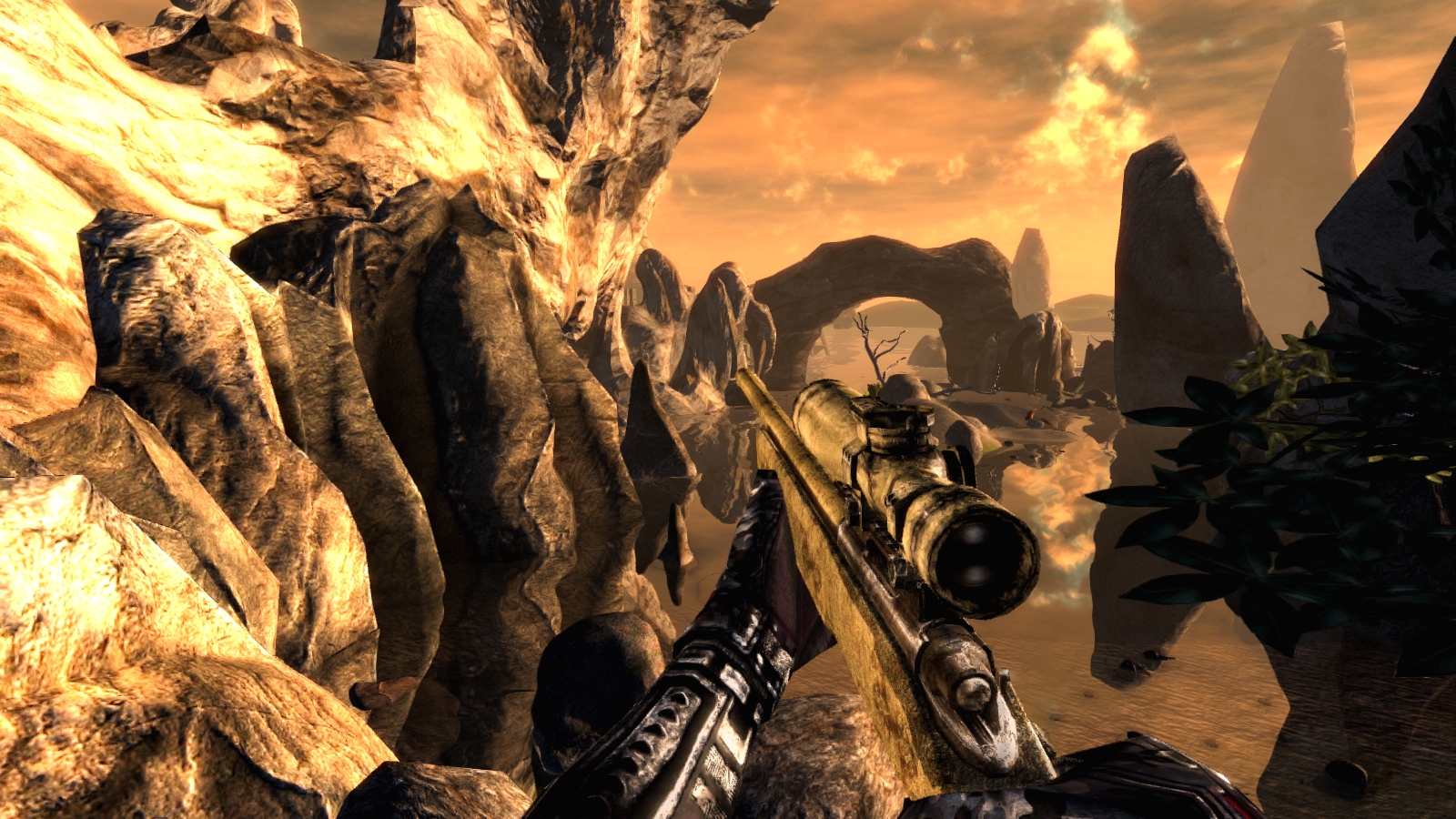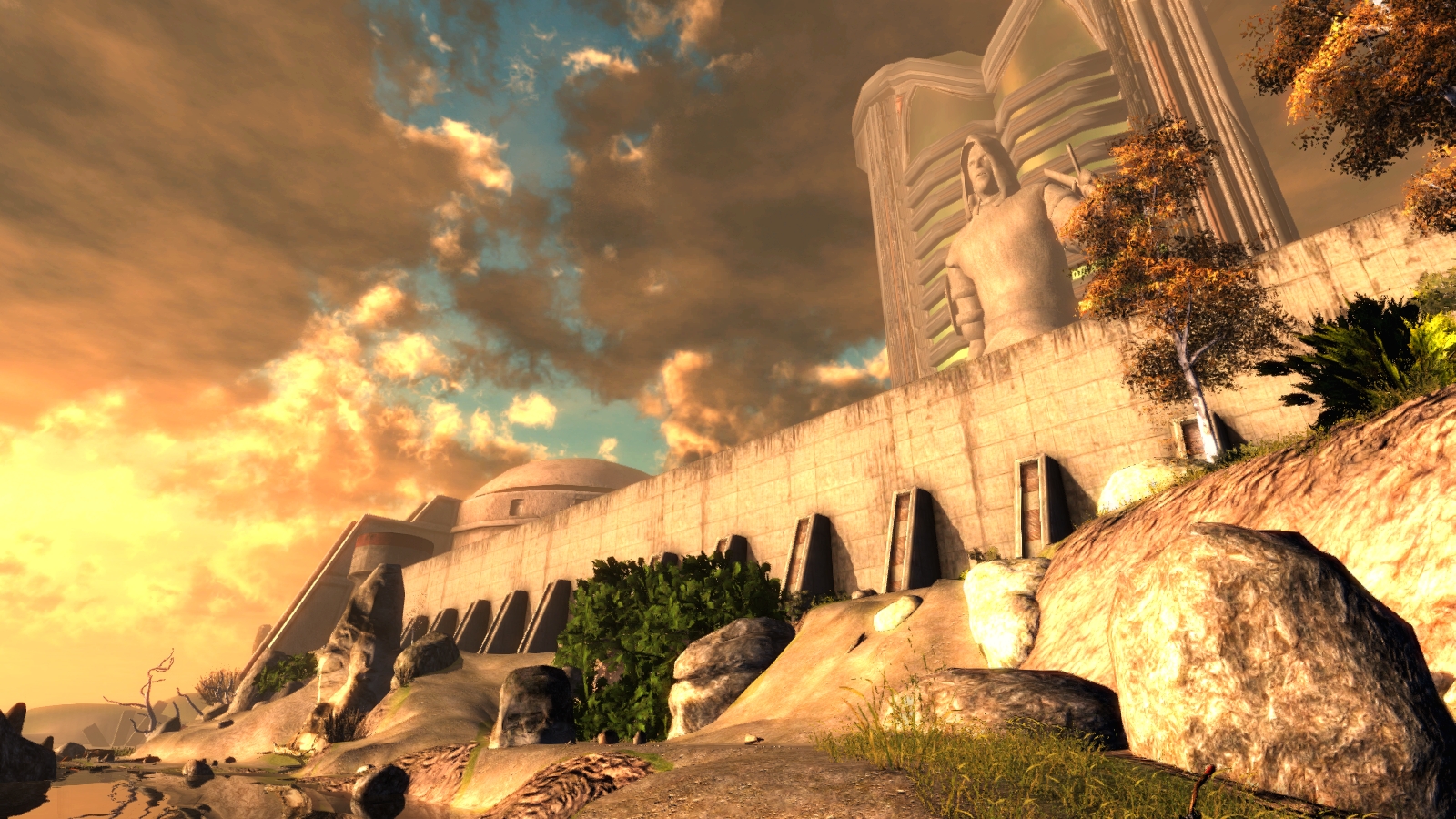 Not only is the citadel a gigantic complex, its also ancient. The grounds have been used by various groups throughout the centuries with the cult being only its most recent residents. This results in a maze like complex where old and new architecture and machinery collide.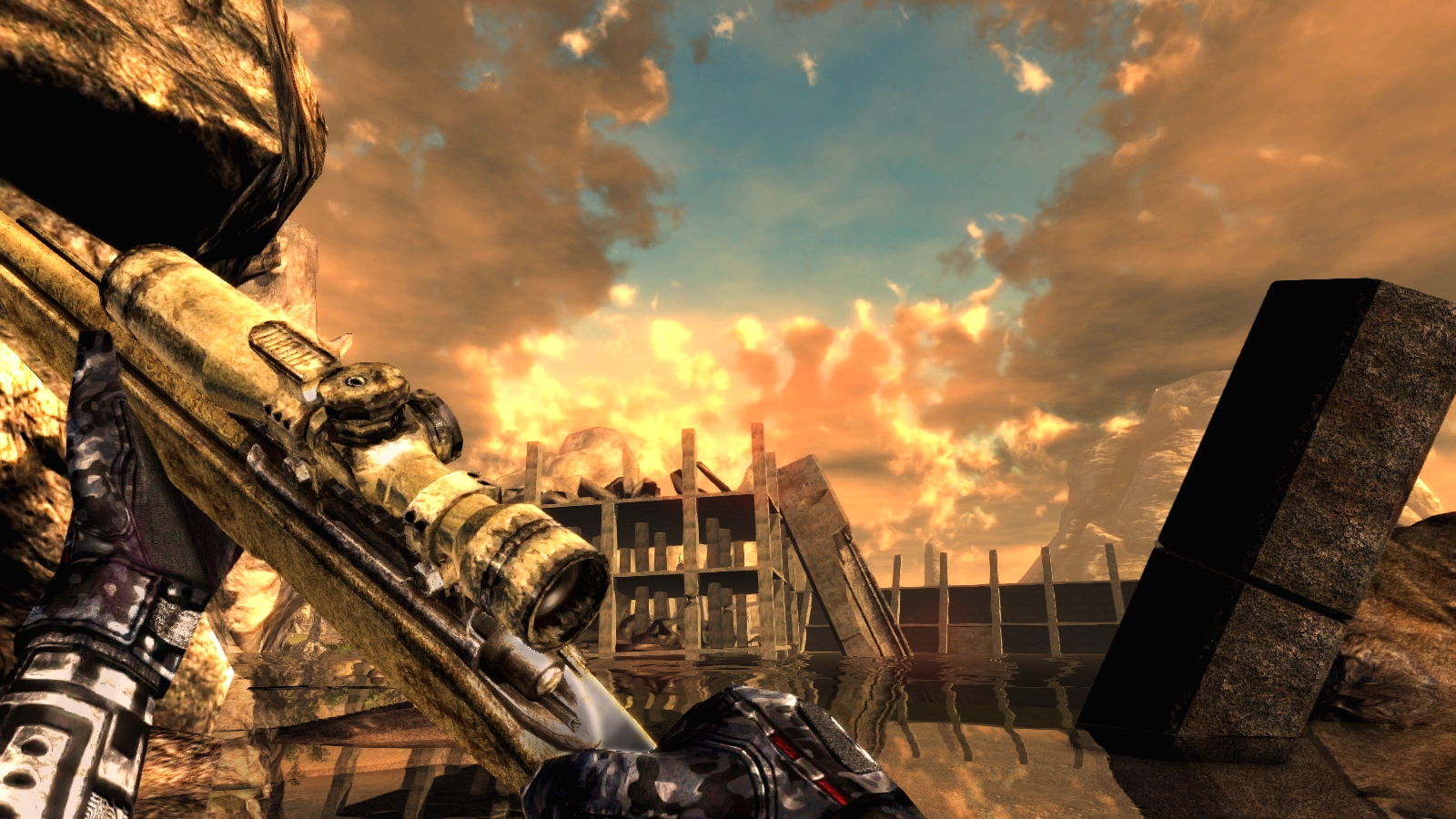 The citadel island is surrounded by remnants of the sunken city. A nameless metropolis that is sunken after heavy bombardment in the third world war.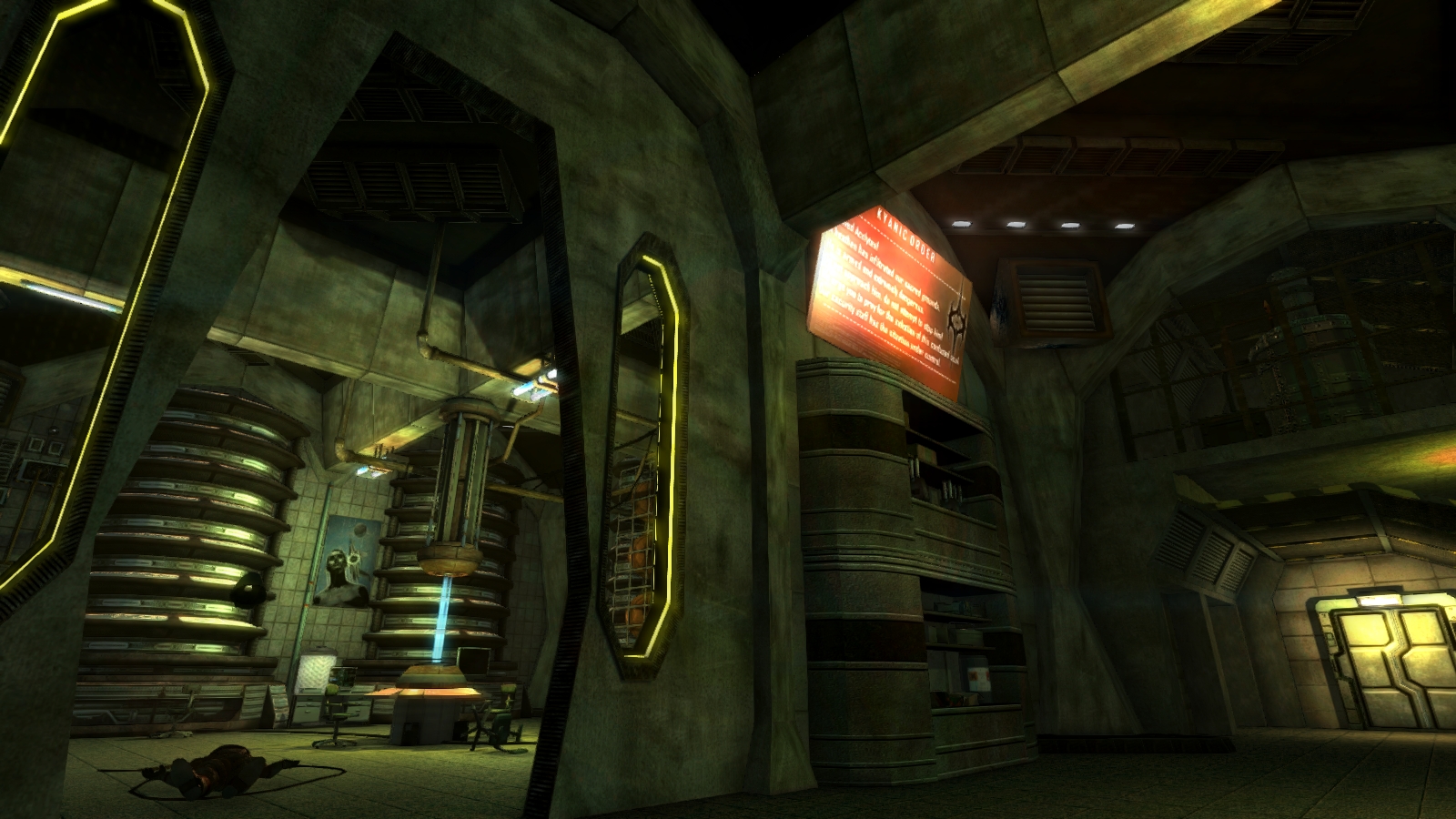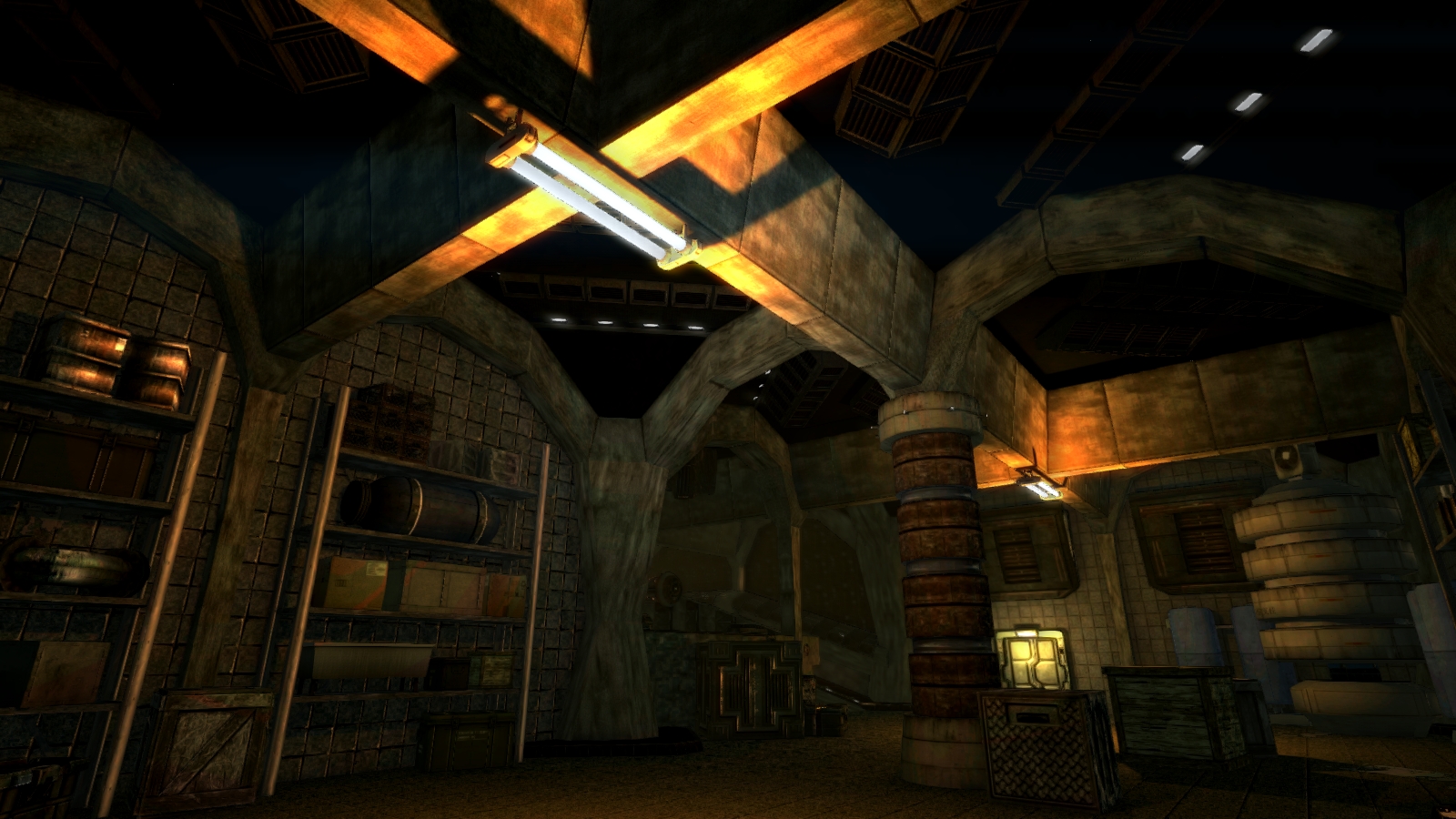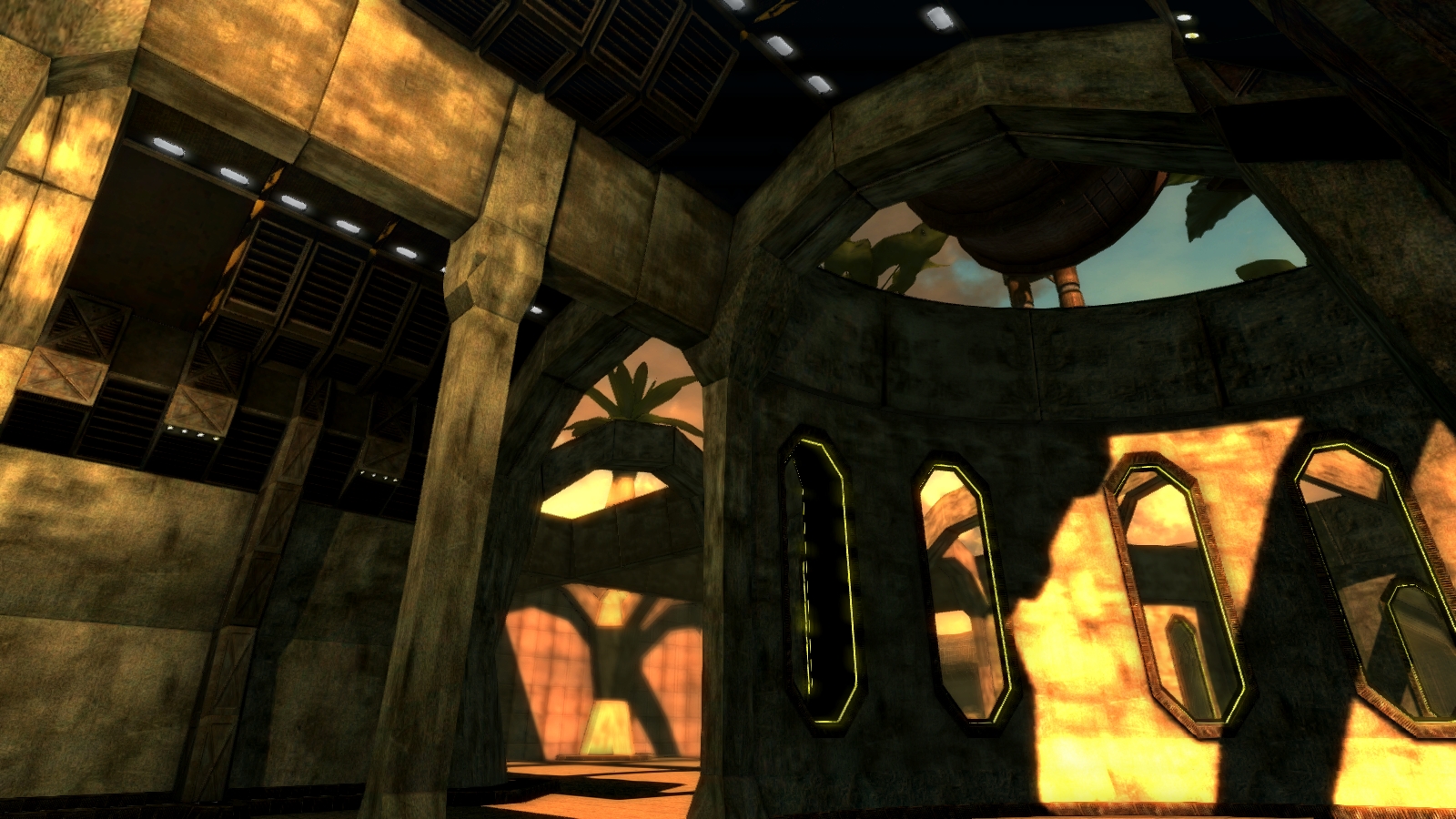 More material from level 4! Nevermind the dead guy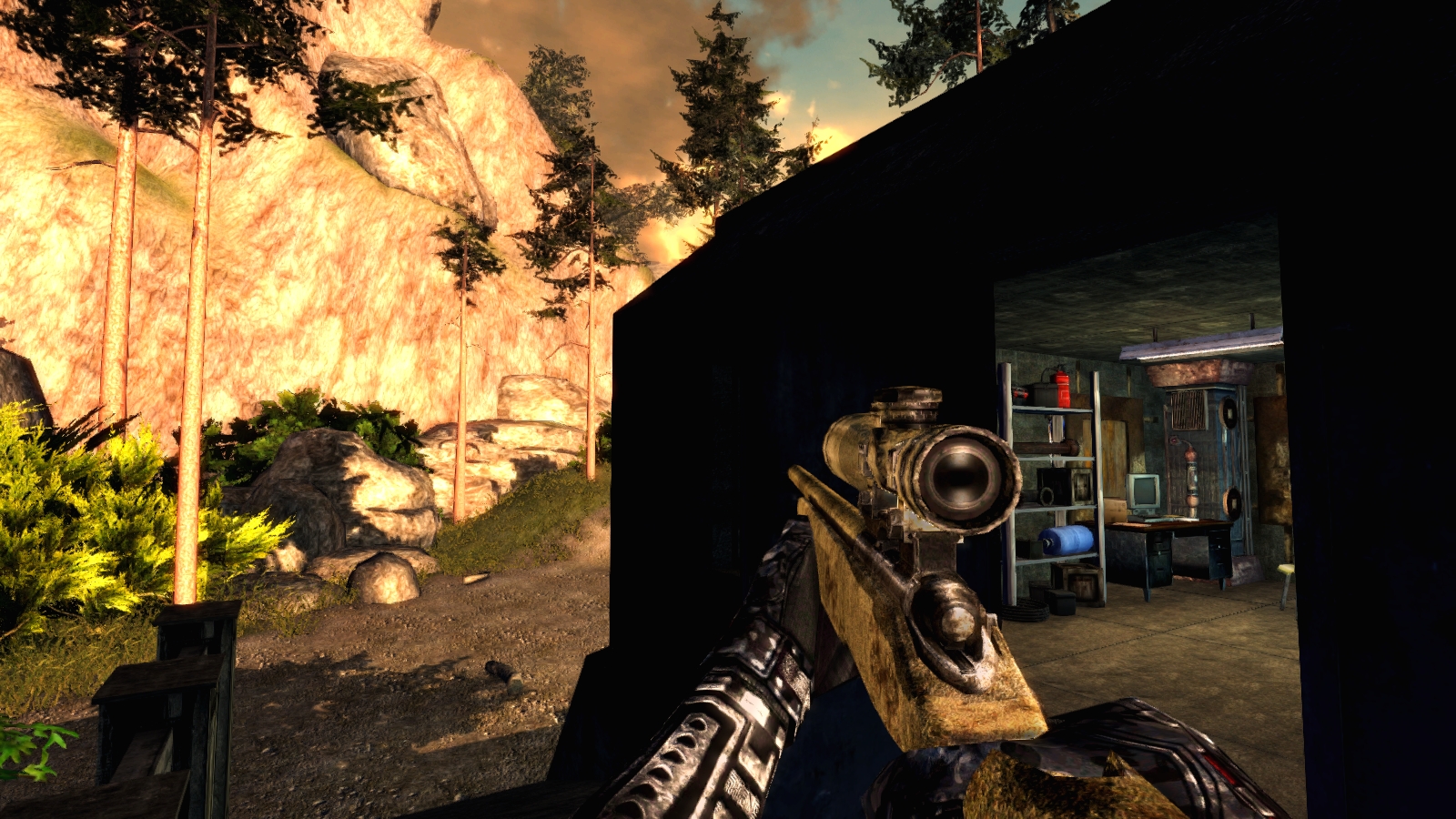 A little playing around and planning and your In-Outdoor transitions using dynamic light will look more seemless and less forced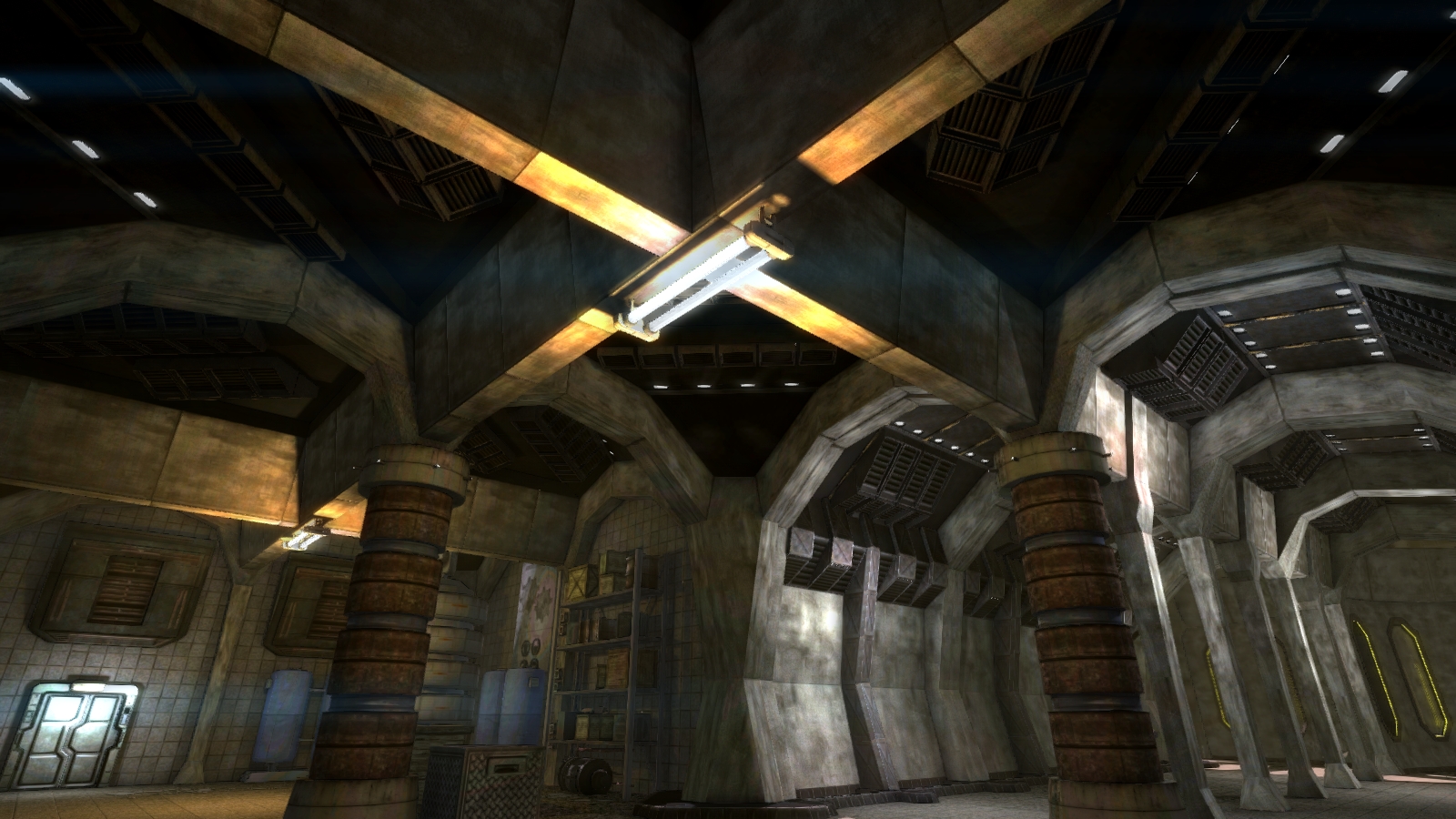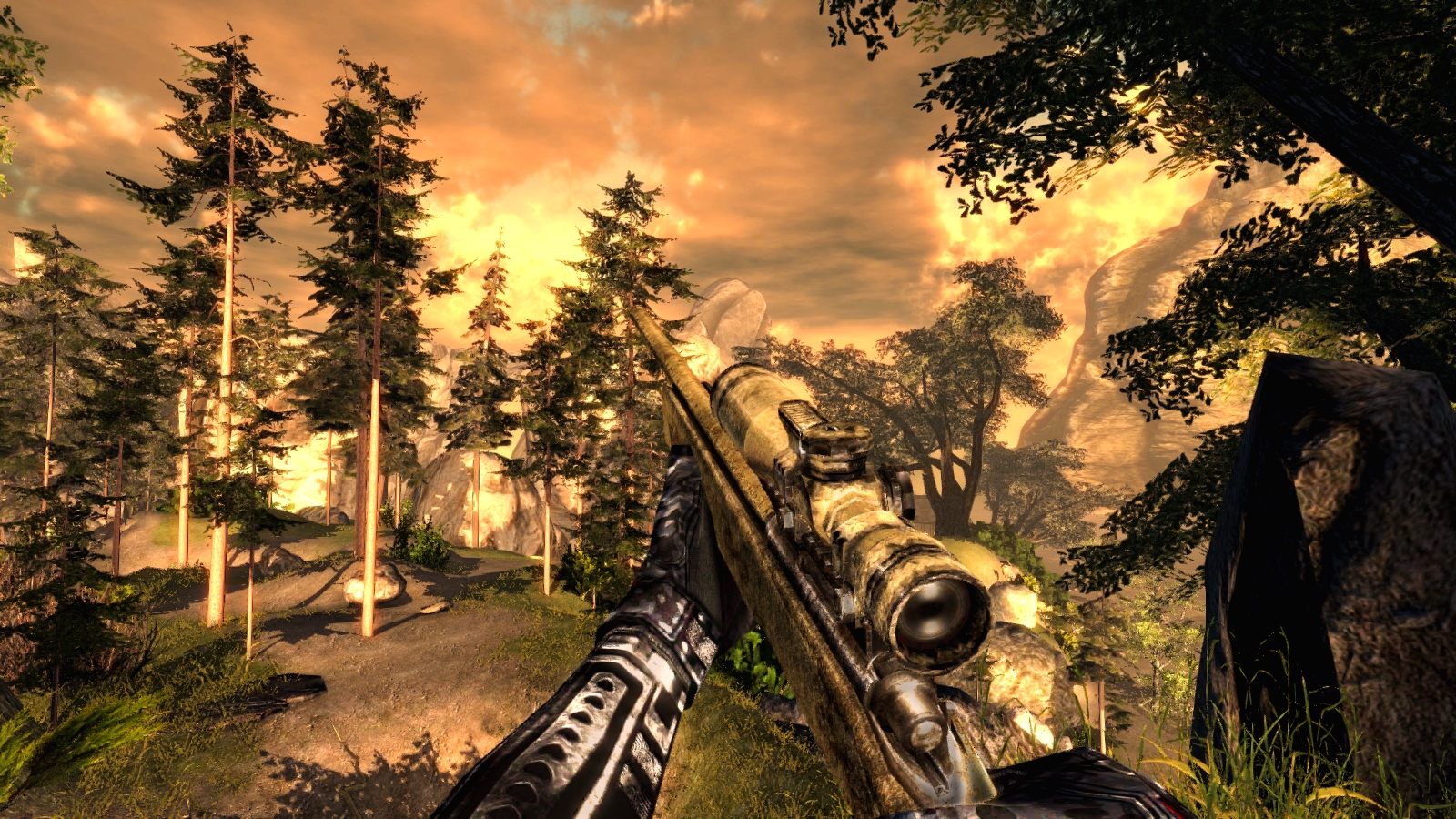 Once you leave the coast you'll find yourself in a small yet lush forrested area.
This path will lead you to a hermit! He has a small shop set up where you can trade in valuables you might find on the island.
He is an elderly fellow and quite possibly insane. I hope y'all be entertained by this encounter

(He and his quest are also entirely optional)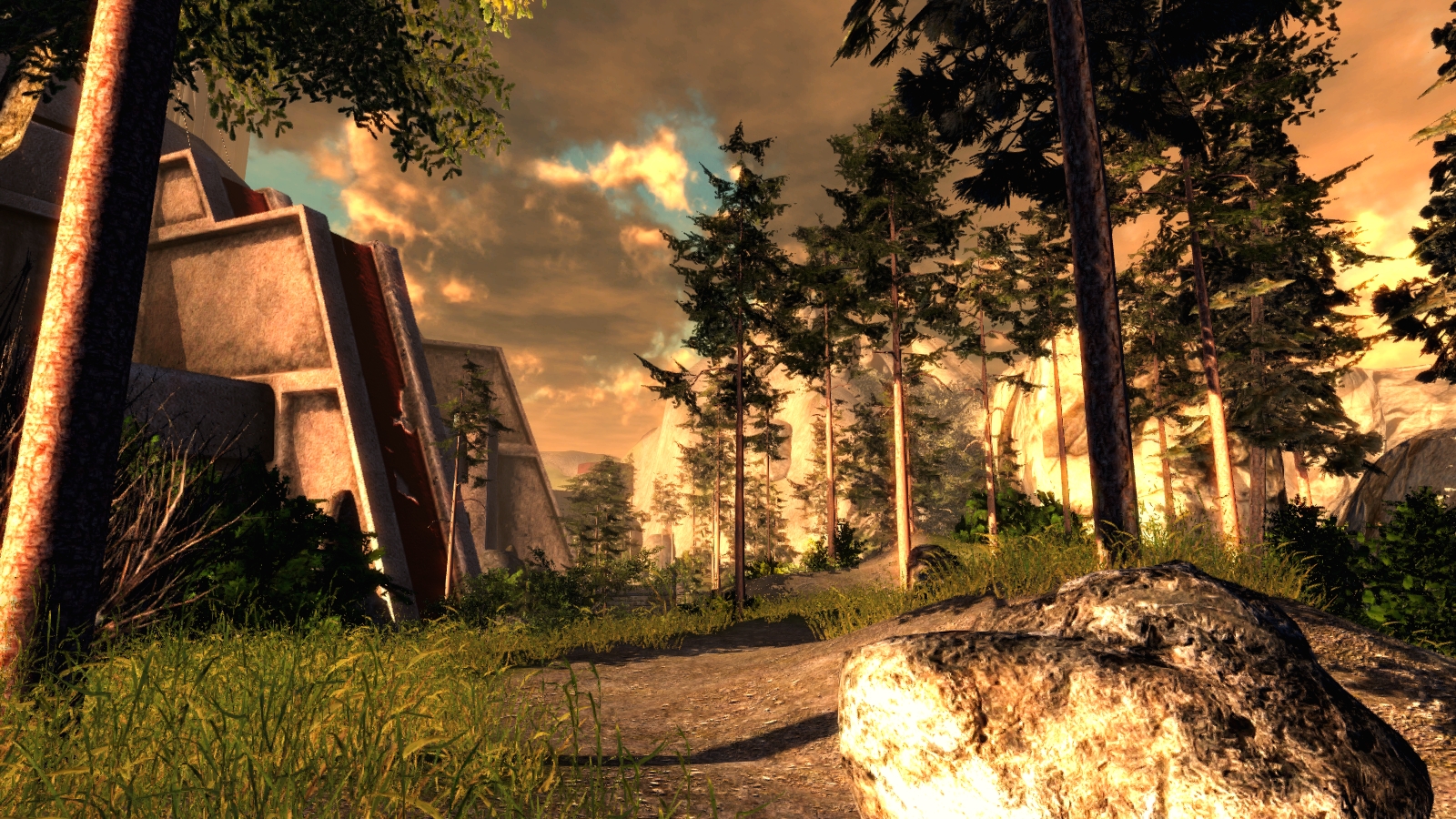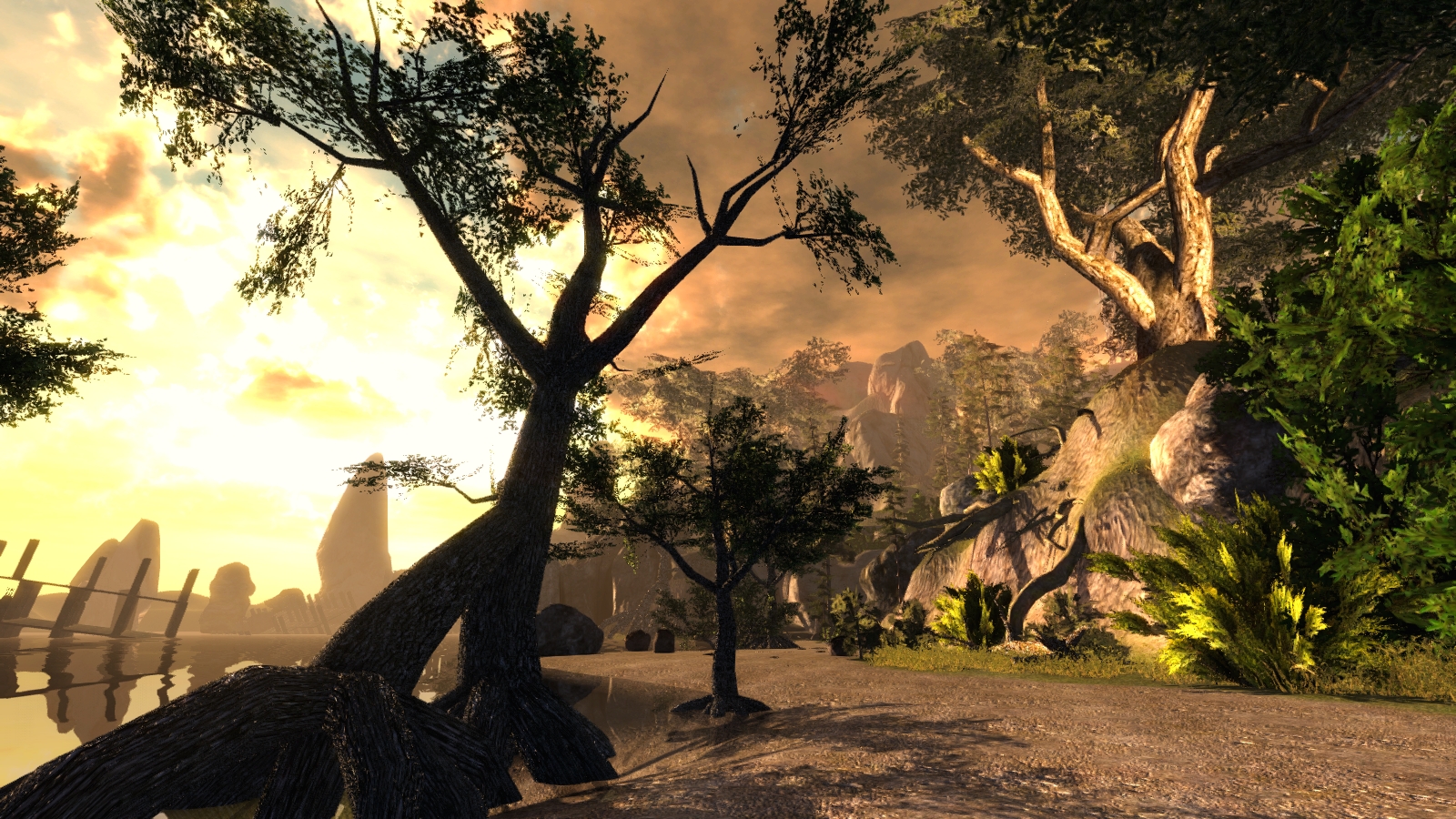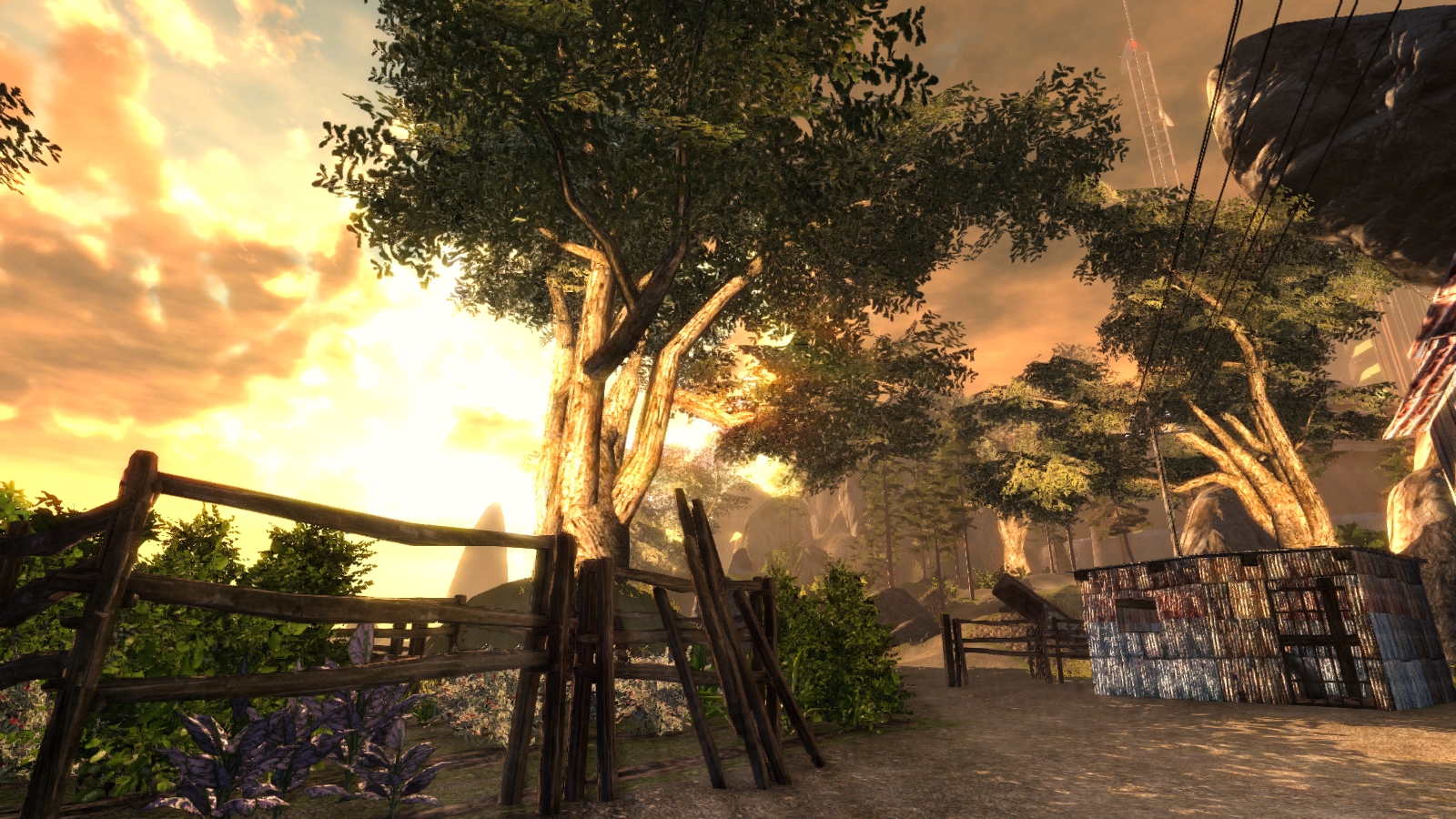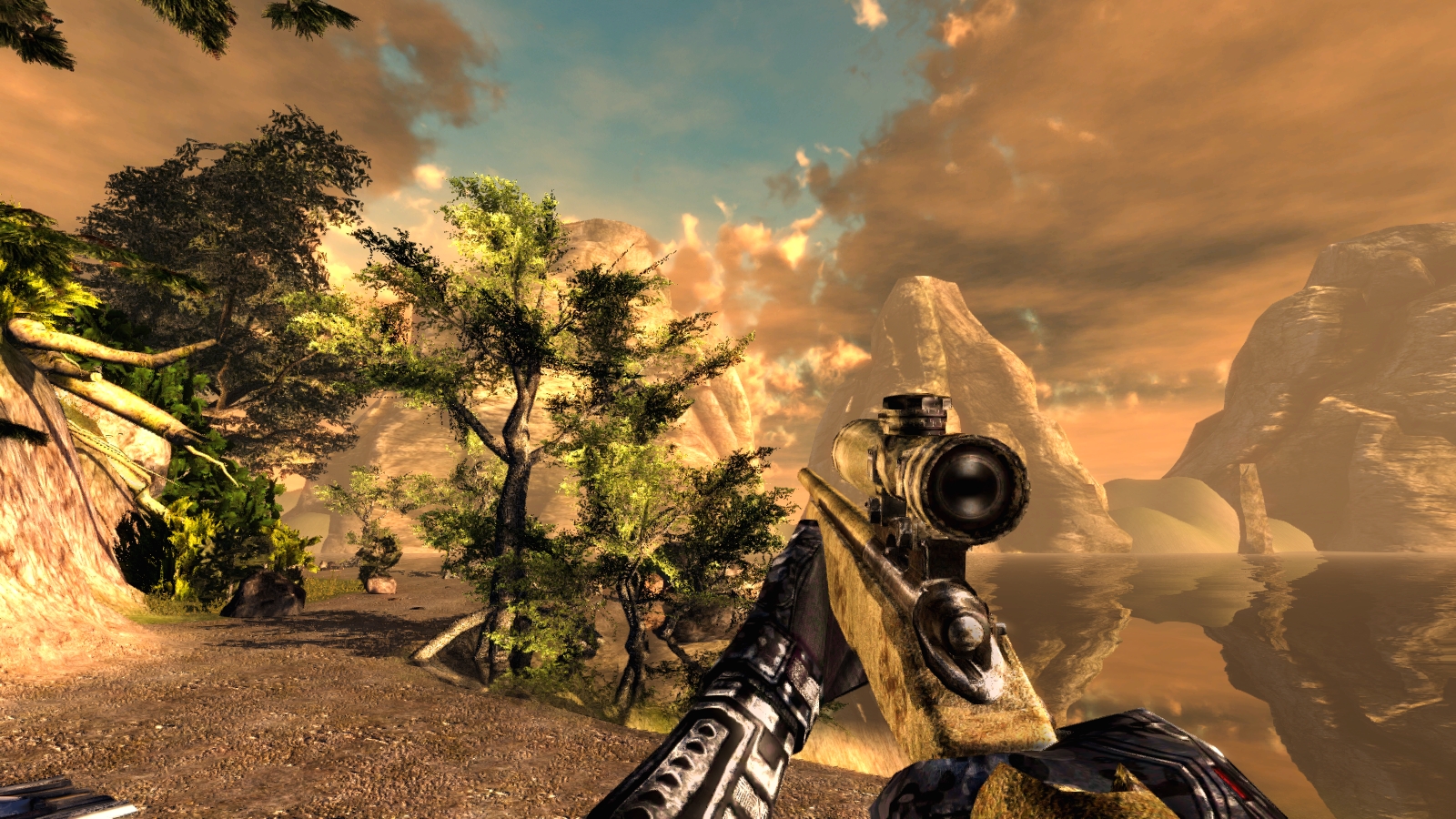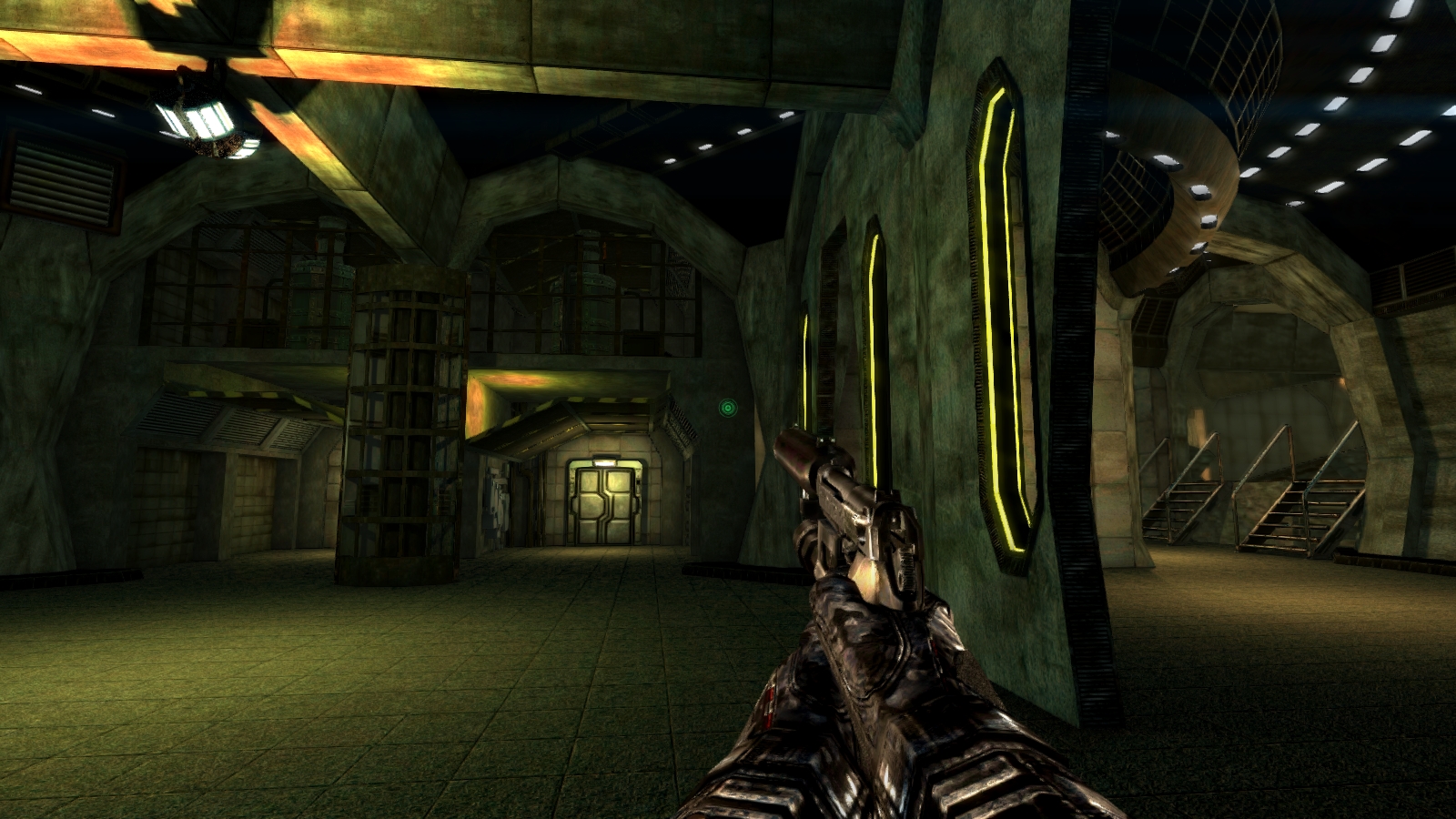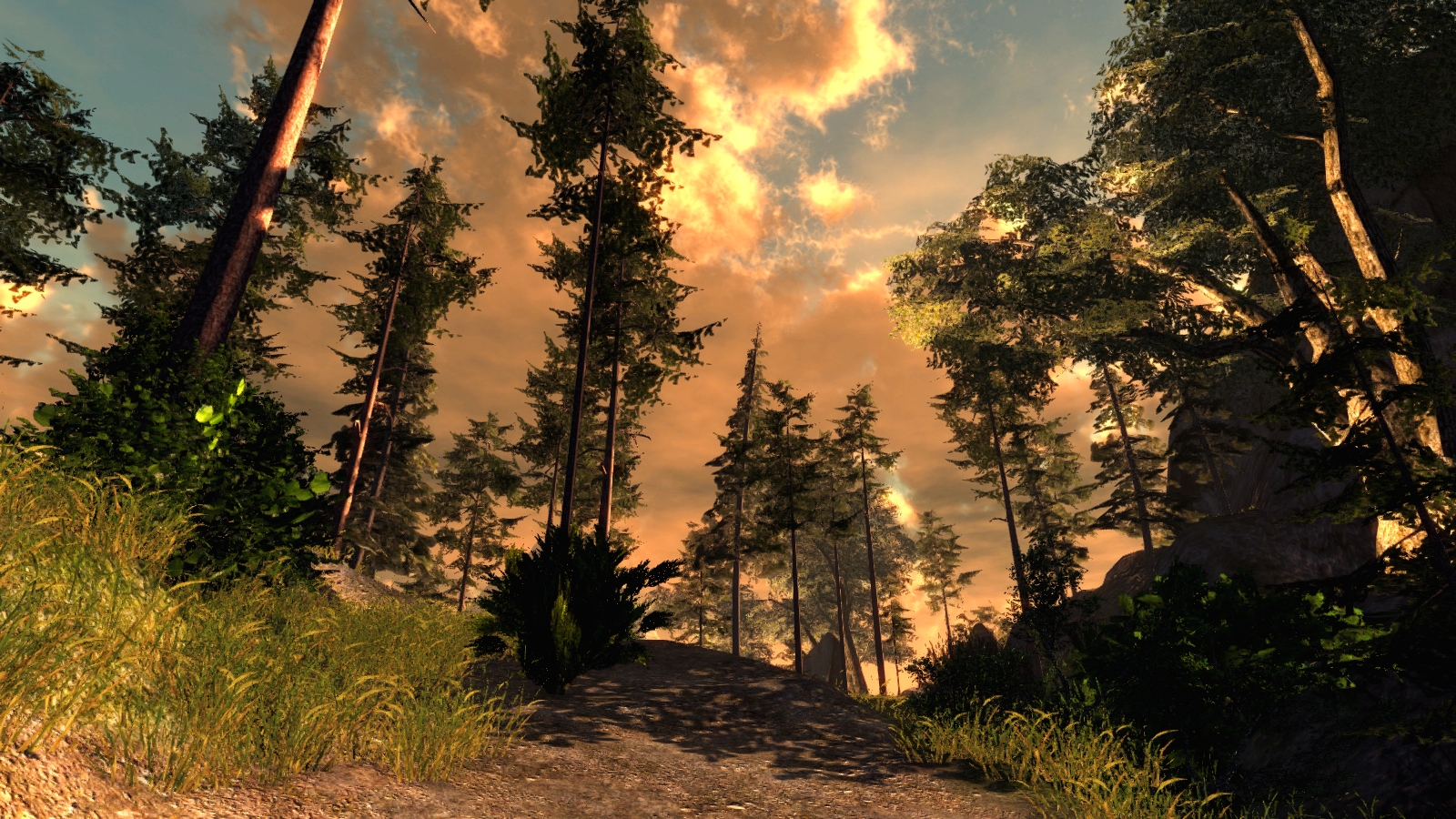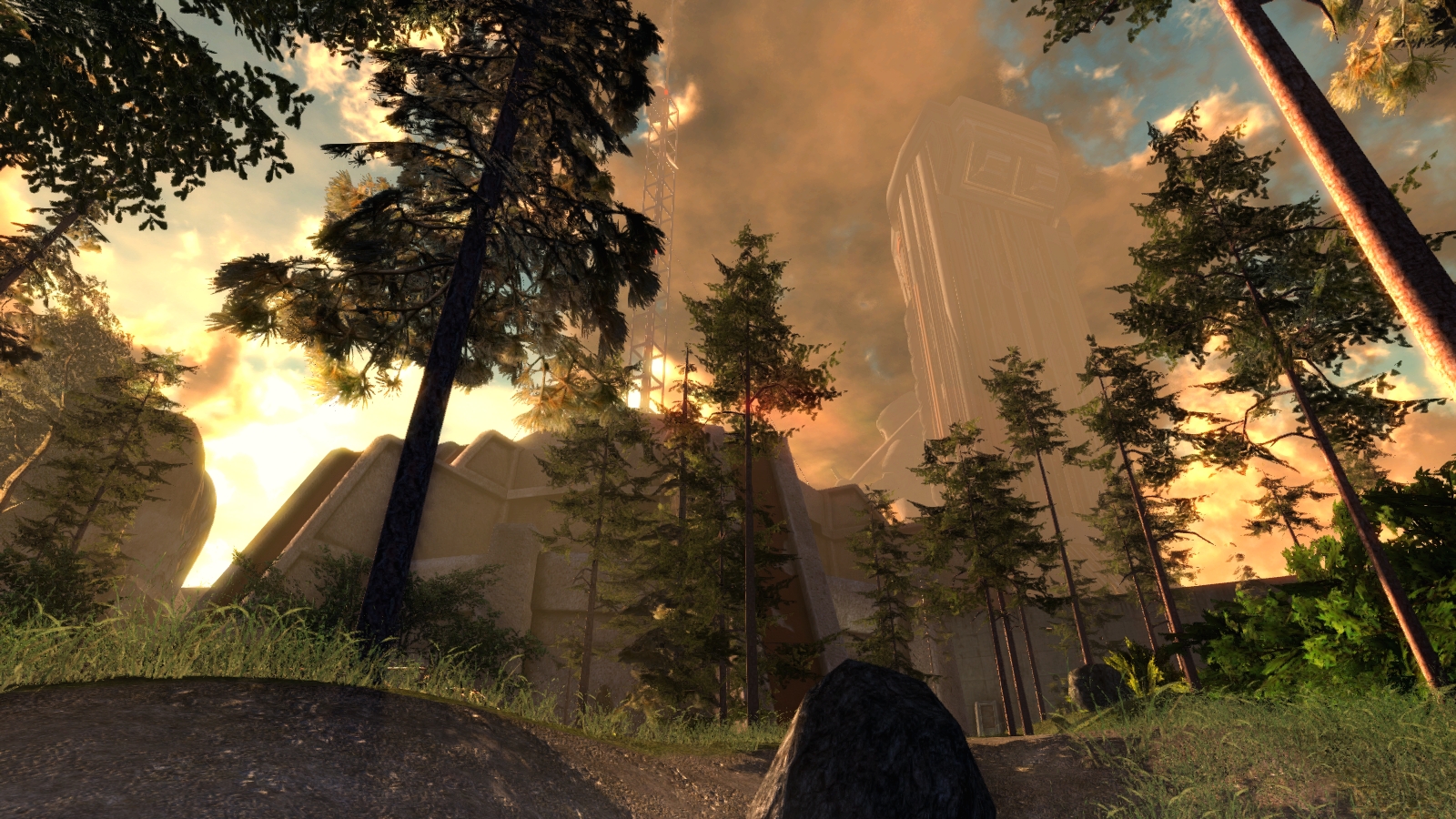 Being able to do levels like this is why I really don't miss FPSC!